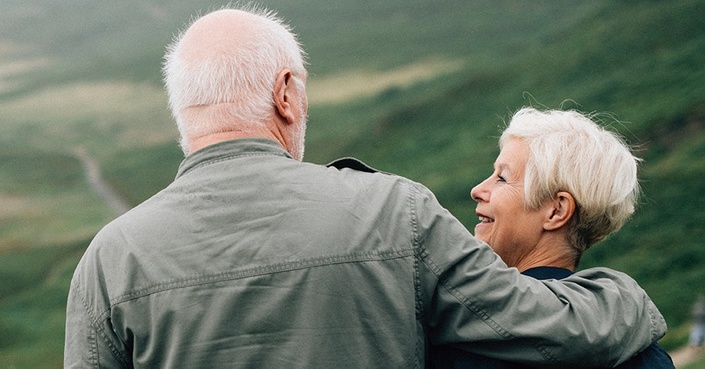 4 Essentials to Begin Moving From Devastation to Extraordinary Living
Whether you have a friend or family member who is a patient, or you just have a burden to help people who are struggling with cancer and trying desperately to find LIFE – this material WILL help you.
Cancer. It's a word that strikes fear, sometimes terror into the hearts of most when they hear it. I know.
Thirty years ago I stood by my wife's side when the surgeon came into the day surgery unit where she was laying, having just had a biopsy. I didn't even need to hear the words. The expression on his face told the story and it was not a good one.
Cancer can ruin your life. It turns your schedule upside down and inside out. It can and did ruin our finances. It caused us to have fears about the future because of what my wife went through as a child. It can cause everyone in your family to spend more time worrying than living. It can derail you from all the things you wanted to accomplish in life. And it can cause you to spend countless hours grieving when you should be living and celebrating.
Cancer is one of the most disruptive influences in all of life.
But it does not have to be that way!
My name is Jim Henry, and during the past 27 years, after recovering from the initial shock of my wife's diagnosis in 1989, I've walked with numerous family members and friends that have had their lives turned upside down by a cancer diagnosis. I have felt the pain and feelings of confusion and hopelessness. I worked very hard to help my wife and my family and then I started asking one question: "Isn't there a better way?"
And YES, thank God, I discovered there is a way out of that horrible place into a wide space. A place of hope, joy, celebration, great peace, creativity, and even expectation for what was ahead.
The materials I am introducing to you here, "4 Essentials", will quickly give you and those you love a fresh perspective on dealing with the diagnosis, a renewed vision for Life, and a clear, proven path that can lead you to pro-actively deal with this unwelcome intruder that has invaded your lives confidently, joyfully, peacefully, and expectantly.
I want you to see and know there is a clear path out of this horrible place that is easy to remember and follow. One that will lead you away from the idea that this is the beginning of the end to a place of confidence that this encounter may in reality hold the real possibility of becoming a whole new beginning in life.
This short course can be a game changer, leading from a life-threatening situation to a "life-producing" one. I've watched this happen hundreds of times and it can happen for YOU.
If you intend to use the course yourself, click on the enroll button below.
If you intend to gift the course to someone else, scroll to the "Donate" button. Click and it will take you to the donation screen and we will send a code for your designated person so they can enroll and the screen will say "Free".
WHY ONLINE?
I have chosen to share this material online because I know from experience many people are very private about any kind of medical diagnosis. They want to keep their feelings to themselves rather than sharing and facing the possibility of getting more depressed by what friends and family might say.
In my search to help my wife and others, I learned there is a better way and my passion is to share those ideas with as many people as possible for as long as I can.
The world of dealing with cancer is often devastating, overwhelming, depressing, and very discouraging. Lives are turned upside down and inside out in every way imaginable. Cancer is also financially disastrous for many people. The emotions that accompany this disease are so strong that many people find moving forward in life very difficult, if not impossible, let alone trying to make new discoveries.
That is why I felt years ago, when God issued me a new calling in life, that I should begin a work to address the spiritual and emotional needs of patients and their families who are so adversely impacted by a diagnosis.
WHY SPIRITUAL? WHY FAITH BASED?
Because God knew us so well that he said "It is the spirit of a man that sustains him (or her) when sick. "Anyone that has dealt with a serious diagnosis knows that so often doctors run out of ideas and treatments, and you need a "stable" source to run to and seek advice from who never changes. And there is only ONE who fits that bill - God.
If YOU, or a loved one, family member, close friend, or even an acquaintance is dealing with cancer I urge you, DO NOT wait.
WHY YOU SHOULD ACT AND SPONSOR "NOW"
Early intervention is like early diagnosis. The sooner one engages with these materials, the sooner they can be delivered from the horrible grip this disease can get on their life
Over the years, I've been called to come alongside many people who have been told for various reasons that "there is nothing more the doctors can do. "When that happens, you need some place to turn for wisdom and help. This is one of the main reasons we are here.
What you need to know NOW is this:
In a very short time, a journey can be transformed, and you can begin to see outcomes being changed.
YOU can help someone embrace a new perspective RIGHT NOW and begin living differently immediately.
YOU can help one be filled with hope, peace, and have lasting freedom from fear.
YOU can inspire others to believe in the incredible value of their lives, learn to invest in it, and discover the unique "song they were created to sing" as I heard my mentor Lawrence LeShan say to me so many times.
YOU CAN introduce a win/win resolution NOW to a current situation and help someone discover a vision for a life that just might prove to be better than any you have ever experienced before.
And you can do all this and more for people whether they are rich or poor, live in city or suburbs, and no matter what their socio-economic status is in life.
MORE IMPORTANTLY, YOU CAN HELP YOURSELF, OR OTHERS DISCOVER THAT THEY HAVE THEIR VERY OWN "ACRE OF DIAMONDS" AND I WILL SHOW YOU HOW TO DISCOVER IT.
YOU NEED TO "ACT" NOW!
ACT or be acted upon. Failure to respond now could mean the following:
Sick people stay focused on their problems instead of LIFE wasting away days, months, and maybe even years.
They stay hopeless instead of filled with expectation.
They continue experiencing despair instead of exhilarating joy.
They miss key moments with the most important people in their life.
DON'T LET THIS HAPPEN TO ANY YOU KNOW…

If you intend to use the course yourself, click on the enroll button below.
If you intend to gift the course to someone else, scroll to the "Donate" button. Click and it will take you to the donation screen and we will send a code for your designated person so they can enroll and the screen will say "Free".
YES, YOU CAN CHANGE THIS AND HERE IS WHAT YOU NEED TO DO
First, if you are like many of us today, you are sick about why so many are so sick and why we can't seem to find more answers.
YOU CAN HELP BY BEING A SPONSOR AND HELPING SOMEONE GET THIS INFORMATION AND KNOW SOMEONE, SOMEWHERE BELIEVES IN THEM AND WANTS TO SEE THEM WELL.
There are numerous negative consequences for patients who wait to engage.
First, a patient needs to begin this journey headed in the right direction, thinking the right way. If what you think and believe is not set in the right direction, the destination you arrive at will disappoint.
The longer someone waits, the harder it is to revive their spirit, and this IS the power that sustains someone when sick.
Waiting allows someone to dwell on the negative and then isolate themselves from their support system.
When someone dwells on the negative, they attract more negative people around them. This too is disastrous.
The longer someone waits, the more compromised their immune system will become.
Finally, if one is waiting, they are giving the idea that they are not worth the battle and they send a message to their body that it does not need to fight any longer.
For these reasons and others, to provide a sponsor ship and gift the materials to a patient is one of the most valuable things you could do – and sends the message – I BELIEVE IN YOU AND YOUR LIFE HAS GREAT VALUE.
You can make a general donation to our campaign by clicking below and we will use that gift to help someone that has no sponsor.
SECONDLY, IF YOU HAVE A LOVED ONE THAT IS ILL…
Click on the "Donate" button and be sure to complete the information about who should receive notification. When your gift is received, a link will be sent to that person and they can order and it will be marked "Free".
Gift our "4 Essentials" Course, Videos, and PDF to that person or persons NOW
Listen with them – Help them fill in in the blank on the PDF – shorten the learning curve- Help them learn how TO:
BEGIN differently.
SEE differently.
THINK differently.
ACT differently.
Simple, easy to remember principles – B.S.T.A. - that will help clarify what they need to do while on this journey they never planned to take:
Watch for an email that will give both of you access to 4 online calls introducing the "The 4 Essentials"
Watch for a special word about "A Bonus for YOU, the Giver", as a result of being a sponsor.
IN A COUPLE WEEKS, WATCH FOR INFORMATION COMING YOUR WAY ON HOW TO:
JOIN OUR PRIVATE FACE BOOK GROUP.
SHARE WITH OTHER LIKE-MINDED PEOPLE HOW THESE SIMPLE PRINCIPLES ARE CHANGING LIVES.
SHARE THE VICTORIES YOU ARE SEEING OTHERS EXPERIENCE.
INVITE OTHERS TO JOIN YOU ON THIS JOURNEY.
SHARE WITH OTHERS YOU KNOW HOW THEY TOO CAN EXPERIENCE AN EXTRA-ORDINARY LIFE IN SPITE OF CANCER.
IT IS TIME. DON'T WAIT. GET GOING. START NOW. The sooner you start listening and learning the sooner your life will be impacted and transformed.
IF FOR SOME REASON YOU HAVE NEVER HAD IT, I AM GIVING YOU PERMISSION:
GET GOING.
BELIEVE IN YOURSELF AND YOUR ABILITY TO IMPACT OTHERS.
HOPE.
EXPECT.
RECEIVE FRESH REVELATION ABOUT LIFE.
KNOW AND UNDERSTAND THE SONG YOU WERE "CREATED TO SING" AND HOW THAT BECOMES LIFE PRODUCING FOR YOU.
I am looking forward to taking this journey with you.
To experience the joy of discovery as you and your loved one step into those things God has created and intended you for.
To rejoice as these new events happen even when others say they can't.
And to rejoice as you and the one you love do new and creative things no matter how severe your diagnosis may be or how poor the prognosis.
YOU ARE AND YOU CAN BE MORE THAN A CONQUEROR!
IF YOU HAVEN'T ALREADY, HIT THE "DONATE" BUTTON BELOW, ORDER THE GIFT OF THIS COURSE FOR ONE YOU LOVE.
IF THIS COURSE IS FOR YOU, CLICK ORDER NOW AND PROCEED.

Your Instructor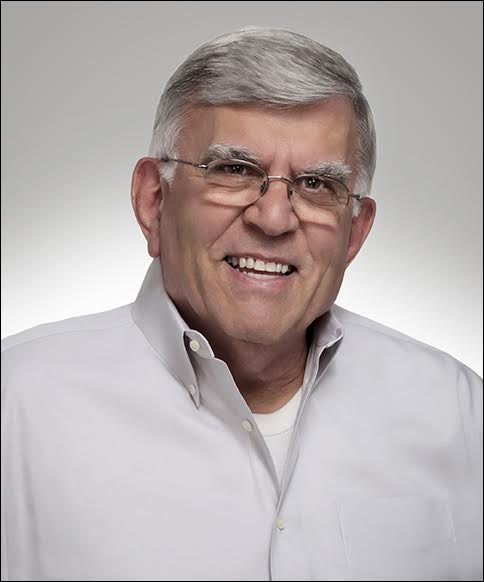 Jim Henry's mission for the past forty-six years has been to help people learn to live with the expectation and understanding that even when there appears to be no reason to hope, there is still a realistic hope we can embrace.
Dr. Jim is the Founder & Creator of The Life Givers Network® whose objective is to provide every person diagnosed with a life threatening or life altering illness an opportunity to experience abundant life, no matter how severe the diagnosis or how poor the prognosis.
He holds a B.S.M.E., M.Div., and D.Min. degrees but is quick to tell others his greatest learning experiences and education has been with people who are living out life-threatening challenges in every day life.
Course Curriculum
Introduction
Available in days
days after you enroll
Step 1
Available in days
days after you enroll
Step 2
Available in days
days after you enroll
Frequently Asked Questions
When does the course start and finish?
The course starts now and never ends! It is a completely self-paced online course - you decide when you start and when you finish.
How long do I have access to the course?
How does lifetime access sound? After enrolling, you have unlimited access to this course for as long as you like - across any and all devices you own.
What if I am unhappy with the course?
We would never want you to be unhappy! If you are unsatisfied with your purchase, contact us in the first 30 days and we will give you a full refund.